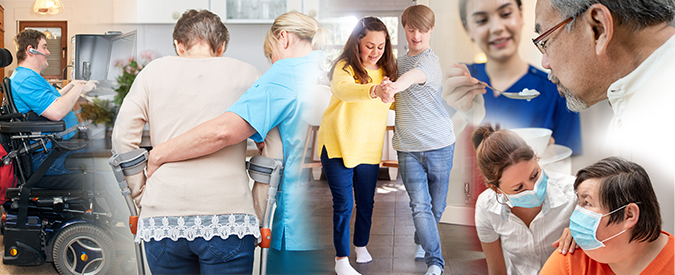 Whenever possible, it's better to be at home.
That's why Quality Connections has expanded our residential programs to offer In-Home Services, including Attendant Care, Homemaking and Habilitation therapy and training. We also provide Respite Services for loved ones and caretakers.
These programs ensure that more people with physical and developmental disabilities, and elderly loved ones are able to remain independent and have more control of their daily schedules while still receiving the support they need.
Service levels are tailored to the needs of the individual client and range from help with the daily activities of life, such as eating and bathing, to more specific behavior or adaptive therapies. Get a copy of our Guide to In-Home Services by clicking the button below.
To qualify, members must be eligible for long-term care services through the state Department of Economic Security. Private pay services are also available. To apply for our programs or to learn if you or your loved one qualify, please contact Mercedes Johns-Alonzo, director of our In-Home Services at (928) 773-8787 x1211 or via email at [email protected].
Don't let your limitations define your quality of life.
Whether you or someone you love is living with a disability, we can help.