Route 66 The Ghost Radio Station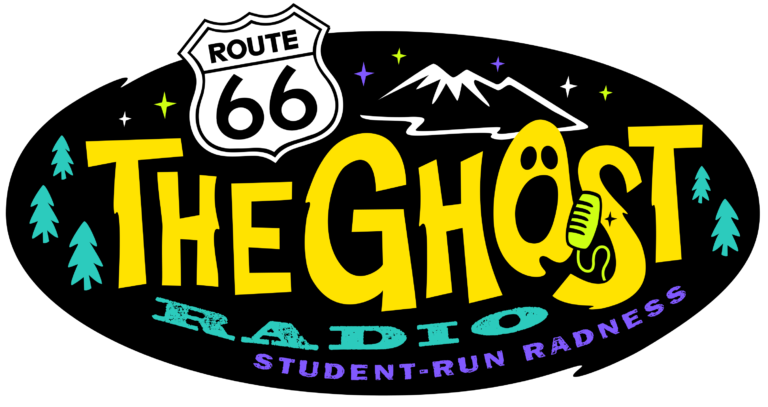 Quality Connections has launched a radio station!
You can check out all the tunes being aired by the students in Quality Connection's Montessori-based Training Program down below.  The students involved describe the radio station as a bit of "student run radness," and we think once you learn about it, you'll agree.
The seeds for Route 66 The Ghost were planted over at the studios of Great Circle Media.
"Our students recorded commercials for Quality Connections in the studio at Great Circle, and really enjoyed the process," said Monica "Mo" Burres, who manages the program, and coincidentally is also a radio professional. "It was a really popular program. We had students lining up to be involved, so we thought it was something we could do all the time if we did it ourselves."
Starting in June, the students began studying and planning all they would need to start a radio station. They created a budget, identifying the equipment needed, and were part of the purchasing process. Tours to local radio stations showed them how a studio is run behind the scenes. They even painted and prepped our studio space, installing sound panels to dampen the echo in the room.
Next it was all about the music. Students learned how to legally acquire music and brushed up on their DJ skills. It's a role that gives the students a real sense of control, because they are deciding what music is played and what they are going to say.
And while there might not be a wealth of jobs out there for professional DJs, this experience is helping the students with skills that can be used in many work settings: reading, public speaking, ease with technology, and learning how to act in a professional setting.
"All jobs are a performance when you get down to it," said Mo.
Since the students can't man the studio 24/7, they have also mastered automation software that's used at many major stations for when there's no-one to DJ.
While Route 66 The Ghost is strictly online right now, Quality Connections plans to pursue a low-power FCC license, and a professor from Northern Arizona University has been helping the students on the FCC licensing process.
Mo says the station fits hand-in-hand with the Montessori method, that gives students motivation to develop themselves.
"It's helped them with their confidence and to see the connections between their academic studies and how those things are used in real life," she said. "For example, when you know you are going to be recording, you have a great reason to really work on your pronunciation so your listeners can understand what you are saying."
Listen to Route 66 The Ghost Now!
Contact Route 66 The Ghost
Don't let your limitations define your quality of life.
Whether you or someone you love is living with a disability, we can help.