Quality Connections' programs and services have been developed by a talented team of leaders who share a deep commitment to delivering the most effective and innovative services to the populations we serve.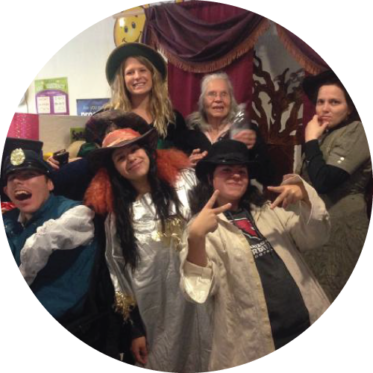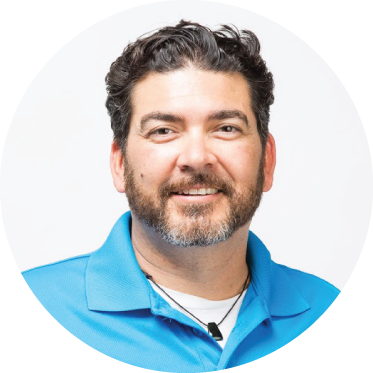 Armando H. Bernasconi was born and raised in the town of Guadalupe, Arizona. He moved to Flagstaff in 1994 to attend Northern Arizona University. From 1994 to 1999 Armando attended Northern Arizona University and dedicated his time to providing employment and in-home supports to the Flagstaff's disabled community. In 1999, Armando and his wife Melissa co-founded Quality Connections (QC). The mission was to enhance the quality of life for people with disabilities and other disadvantages. Armando served as Chief Operations Officer until 2013 when he assumed the role of Chief Executive Officer. Armando led QC in the development of several innovative programs, which provide services to people with disabilities, our community's most vulnerable. Armando sits on the Executive Committee of the Arizona Association of Providers for People with Disabilities (AAPPD), and serves on the State of Arizona Set-Aside Committee. He resides in Flagstaff with Melissa, his wife of 23 years, and their 18-year-old daughter Gabriela.
Co-Founder & Development Director
Melissa Setren Bernasconi was born and raised in a suburb of New York City. After graduating from High School, she felt drawn to the Wild West, so she moved to Flagstaff, Arizona to pursue degrees in Psychology and Sociology from Northern Arizona University. During the course of her studies, Melissa began doing volunteer work with people with disabilities. This experience led to an internship, and ultimately to the founding of Quality Connections in 1999 with her husband Armando. Quality Connections began as a home-based business but quickly outgrew the Bernasconi home with the addition of residential programs, an innovative Montessori-based Adult Day Program, and a social enterprise program – QC Office. Melissa served as Chief Executive Officer until 2013.  Melissa served on the City of Flagstaff Disability Awareness Commission as a volunteer and a member for 20 years. During that time, she served as chairperson of the commission and was recognized many times for her tireless efforts as an advocate for individuals with disabilities. Melissa's pride and joy is their 18-year-old daughter Gabriela.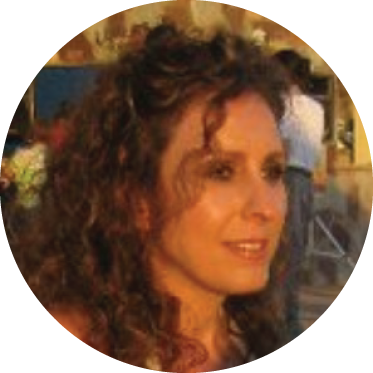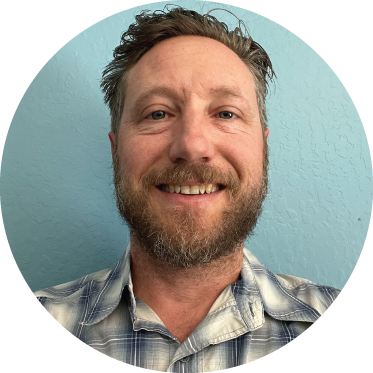 As the child of a special education teacher, James grew up with an early awareness of people with disabilities and the challenges they face. After completing his undergraduate degree from NAU, he began managing group homes for adults with disabilities at Quality Connections, where he later became Director of Residential Services. In that role, he gained experience in payroll, billing and budgeting, so he decided to pursue a graduate degree in accounting. James worked in public accounting for several years before returning to the non-profit world, serving as Controller and CFO at various charitable organizations in Tucson. In 2018, James and his wife gave birth to twins, one of whom was born with Down syndrome. Three years later he returned to Quality Connections as CFO, following in his mother's footsteps in a career of service to those with unique abilities. James loves spending time with his family, hiking, biking, swimming, relaxing, cooking, and playing disc golf.
Alida was born and raised in Flagstaff, Arizona. She began working at Quality Connections as a teenager while working towards a career in pharmacy. After leaving Quality Connections to pursue that career path, she realized that she had left behind the people she really belonged with. Following her heart, she returned to Quality Connections, where she worked every possible position in the Residential Department, culminating in her becoming the Director of Residential Services in 2012. In that role, she has expanded the program from operating three group homes in the community to now operating six group home settings. Alida has served on the Flagstaff Disability Awareness Commission and continues to do her best to give a loud voice in advocacy for people with developmental disabilities where ever she finds the opportunity. Alida lives in Flagstaff with the love of her life and her incredible 12 year old daughter. They enjoy camping, kayaking, and walks in the woods whenever they can.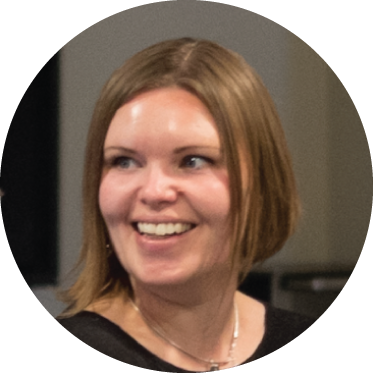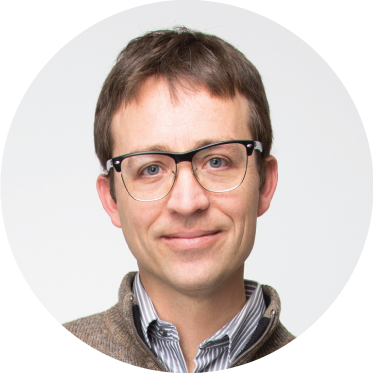 Chief Communications Officer
Doug Arnett is a fifth generation Arizona native. He grew up in a large family in Tempe, before moving to Flagstaff as a young adult to attend Northern Arizona University. While attending college, he began working with people with disabilities, developing a deep love for service in the process. Since graduating from NAU's School of Communication, Doug has spent his entire career serving at-risk and vulnerable population groups – first as a counselor in a wilderness program for youth in the criminal justice system, then managing group homes for adults with disabilities for the State of Arizona. He earned a strong reputation for effective leadership while working at the State's Department of Economic Security – Division of Developmental Disabilities, where he had oversight responsibilities over the many agencies serving the disabled population in Northern Arizona. This experience led him to join the innovative team at Quality Connections, where he has worked to develop and expand programs serving the most vulnerable members of our community. Doug is currently serving as President of Toast of Flagstaff Toastmasters Club.  He lives in Flagstaff with his beautiful wife Maryjane and their four adopted children.
Group Home Services Director
Raised in a military family, Sarah spent the first 15 years of her life moving around the United States.  Her family finally settled down in Clovis, New Mexico, where Sarah graduated from high school.  She earned her Bachelor of Science from Eastern New Mexico University, with a major in Political Science and Minor in History.  Sarah took many detours before finding something that gave her a sense of joy and purpose in life.  She began working as a direct care worker in one of QC's six group homes in 2020, and very quickly knew she found it.  Sarah was soon promoted to Group Home Lead Staff, then Quality Assurance Coordinator. Sarah assumed responsibility as Director of Residential Services in 2022.  Sarah is happy to be continuing the tradition at QC of making sure that our members are given every opportunity available to live their best life, whatever that means to them.  When not working, Sarah enjoys crocheting, spending time with her cats (Uno, Dos, and Tres), traveling to Texas to visit family, and napping.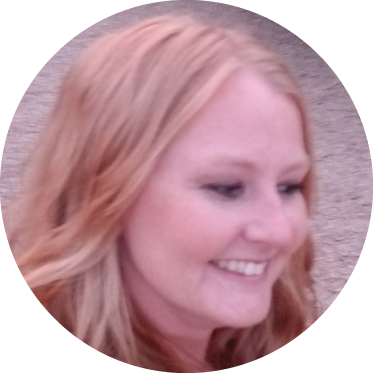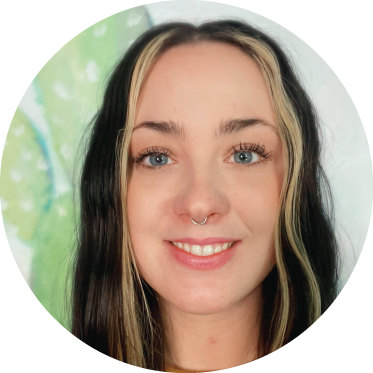 Employment Services Director
Allie is a Flagstaff local who began working at Quality Connections when she was only 22 years old. She started as a Job Coach, helping members develop and hone their employment skills. As a Job Developer, Allie helped over 100 workers with disabilities find meaningful work in the community within a 3 year period.  As the Employment Services Manager, she expanded her impact providing mentorship and guidance to a team of Job Coaches and the members they serve.  After 8 years in the field, Allie ascended to become Employment Services Director, leading Northern Arizona's premiere employment services team.  Allie hopes to inspire all QC members, staff, and the Flagstaff community in empowering individuals with disabilities to become independent, productive members of society.  Outside of work, she loves playing video games, making music, reading fantasy novels, and spending time with her two dogs, Eko and Pickle.
David was born and raised in Charlottesville Virginia. He worked in restaurants while attending Roanoke College, transitioning to a career as a mortgage broker upon graduation. Wanting something more out of his professional life, after three years David returned to the restaurant industry, moving out West to attend Arizona Culinary Institute. After a stint honing his craft in Portland Oregon, he moved back to Arizona where he found Flagstaff and quickly decided that it would be his new home. Over the next 16 years he opened and operated four successful restaurants and started a family. David is excited to bring his business background to help guide QC Office through its next phase of growth. He and his wife, a Speech Pathologist at Flagstaff Unified School District, have a daughter in elementary school and two young twins. They spend their time hiking, camping, mountain biking and throwing epic family dance parties.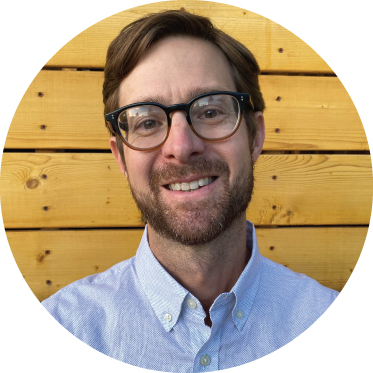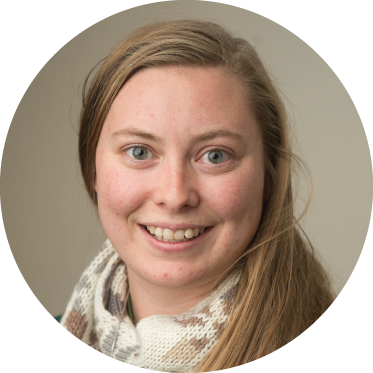 Evergreen Academy Preschool Director
Kelly Arnold is a native to the Flagstaff area, having been raised on the nearby Navajo reservation where she lived with her mother and two older brothers. Even in her early childhood, she was always the first to help out those in need. Her mother worked as a job coach for people with disabilities, an example that sparked a passion in Kelly for serving people with disabilities. After graduating from Flagstaff Arts and Leadership Academy, she began working with early intervention and children with disabilities, receiving recognition as Student of the Year in Education in 2012. Kelly taught pre-school in Arizona, Colorado, and California before returning to Flagstaff. In 2016 she joined the Quality Connections team, helping to transform the agency's Employment Services program, becoming the Director of Employment Services in 2017. Kelly lives in Flagstaff with her husband and their two children.
In-Home Services Director
Mercedes Johns-Alonzo is a Flagstaff native. Her family settled in the area in the mid-1940's, and her grandparents were the first African Americans to own their own business in Flagstaff. Mercedes found her passion for supporting people with disabilities and behavioral health challenges as a young adult, honing her skills working at multiple agencies before joining the Quality Connections team in 2017. At QC, she first served as an Instructor and later as Manager of the Montessori-inspired Adult Day Program, before leading the development of the new In-Home Services Department with the company. Mercedes is married to her high school sweetheart, and together they have two sons, one daughter, a lionhead rabbit, a bearded dragon, and a djungarian hamster.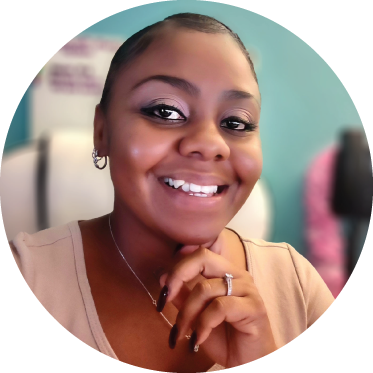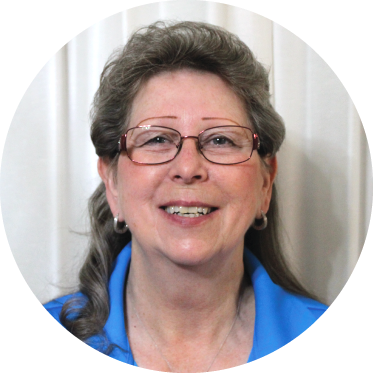 Esther is transplant from California. She and her husband were high school sweethearts. They married in their early twenties, and moved to Northern Arizona about 20 years ago. Esther's husband has a brother with developmental disabilities. Spending quality time with him and his friends was always a rewarding experience. As a business owner, she became very involved in the Flagstaff community, which made her aware of the local disabled community and their needs. A close family friend worked at Quality Connections, so when she heard they were looking for a Human Resource Manager and Job Coach, she jumped at the opportunity to get more involved. This position gave her the opportunity to work with the Members and employees at Quality Connections. If you ask Esther, the best part about her days are working with Quality Connections' members as a teacher and a friend.
An inspirational look at Quality Connections' Employment Services Program.  The program helps people with disabilities and disadvantages prepare for, obtain, and maintain community employment.