NAU Social Work Students Raise Funds & Fun for QC

Welcome to QC Enews Empowerment
The work we do at Quality Connections wouldn't be possible without partners in the community – employers willing to take a chance on someone with a disability; customers of QC Office; and all of you who donate to this cause.
Recently, we had the joy of working with five very passionate, very creative – and very fun – Northern Arizona University seniors who "adopted" Quality Connections as part of their social work class.
We hope you enjoy learning about the various ways they worked to get the word out about Quality Connections and the fun Halloween Party they put together for our members.
– Armando Bernasconi,
Co-Founder and CEO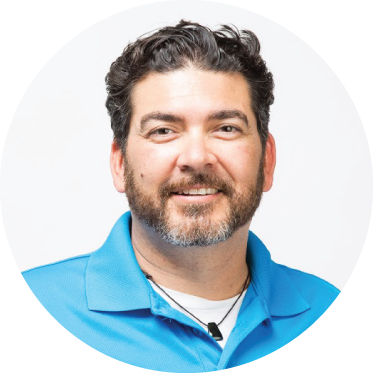 NAU STudents Raise Funds - and Fun -
for Quality Connections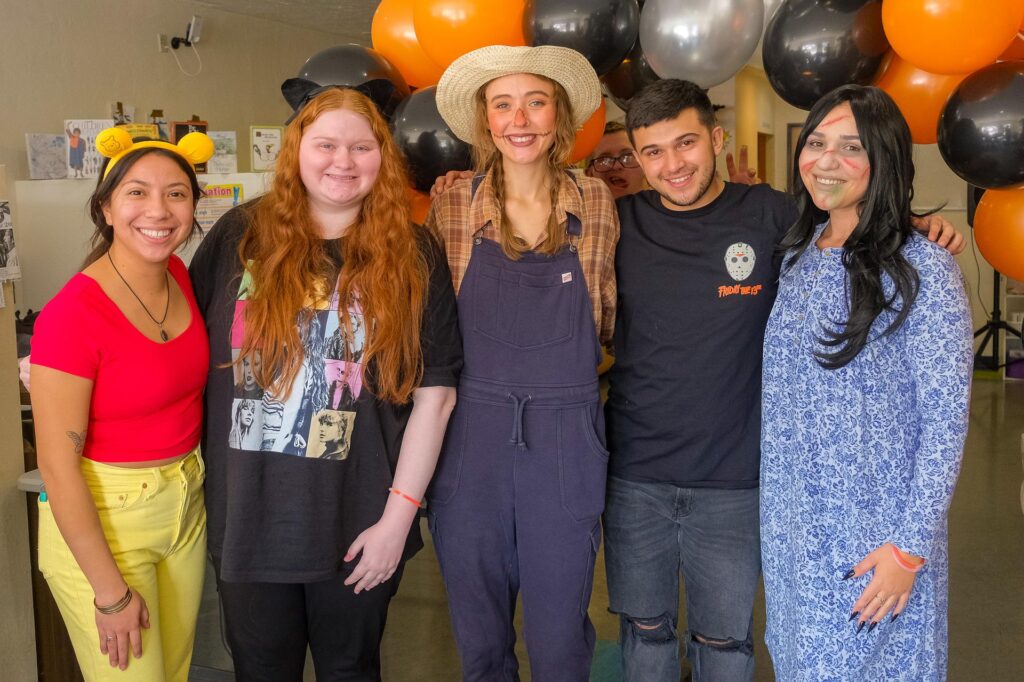 A group of Northern Arizona University seniors earning their degrees in Social Work "adopted" Quality Connections as part of a class this semester and their work has raised awareness – and funds – for our programs.
Plus, they threw a killer Halloween Dance party for our members!
The five students – Kat Labenski, Carmen Membrila, Damien Pacheco, Valeria Leyva and Grace Donnelly – are part of Jill Navran's "SW 423 – Generalist Practice 3" course, which covers macro social work concepts.
Each year, the class is divided into groups and each group picks a nonprofit to support. The goal is to make students aware of work being done in the community, while also providing them with opportunities to learn new skills like event planning and fundraising.
"Students are tasked with finding a non-profit agency to support," said Assistant Teaching Professor Jill Navran." The semester long project includes two components: fundraising for the agency and planning an event for at least 25 clients that the agency serves.
"This project is about doing social work in a bigger community sense instead of working one-on-one with clients," said Damien Pacheco, one of the students. "I feel it really allowed us to make an impact on the community, and the people that Quality Connections serves."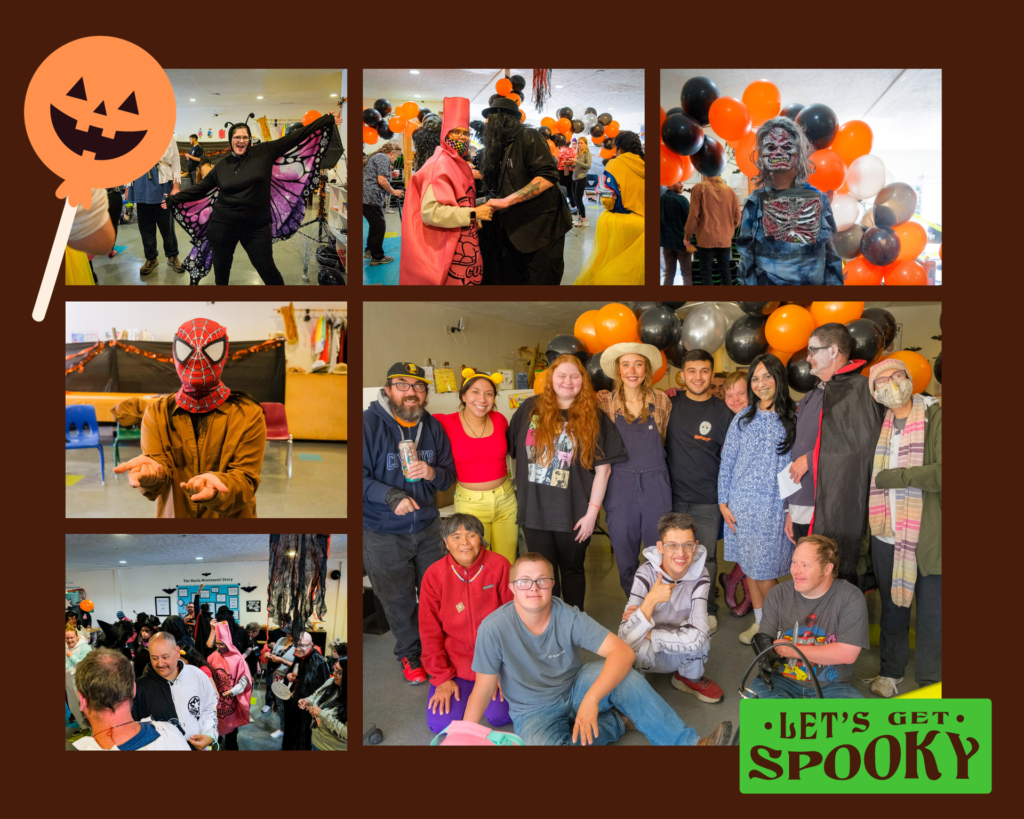 At first, the team wasn't sure which nonprofit to support. 
"Then Jill suggested Quality Connections," said Kat Labenski. "We were very excited to learn of a non-profit in town going above and beyond to serve individuals with disabilities in our community in various ways that aligned with our social work values."
By selling baked goods in Williams and participating in the urban flea market in Flagstaff and on the campus of NAU, the team raised an astounding $960.80 for Quality Connections!
"Each sale was a great way to open a conversation about Quality Connections and what it does," said Valeria Leyva. "Even just letting them know that what they are buying is going towards a specific agency. They wind up wanting to purchase even more, because you're not just shopping your donating."They got to meet the members they were supporting at a big Halloween monster mash that they put on with dancing, refreshments and raffle prizes.
"It was an amazing environment to be a part of," said Carmen Membrila. "We fell in love with the Quality Connections community! We were so thankful that we were able to support and help fund raise in the ways we did."
"I believe these opportunities are incredibly valuable to helping students decide what population they're interested in serving and in what capacity," added Navran. "In our field, it is so important that students have the opportunity before they graduate to apply the skills they've learned in the classroom."
Jill loves teaching the course and and is proud watching her students "overcome fear and partner with a community agency to do real, lasting good for the community," she said. "Students always end up accomplishing more than they thought they could."
Volunteer Opportunities at QC
If you feel passionate about our work and want to lend a helping hand too – just like these awesome NAU students do – let's connect! Everyone has a light to share, and we'd be so grateful if you chose to share yours with us. 
Please click the button below to get started.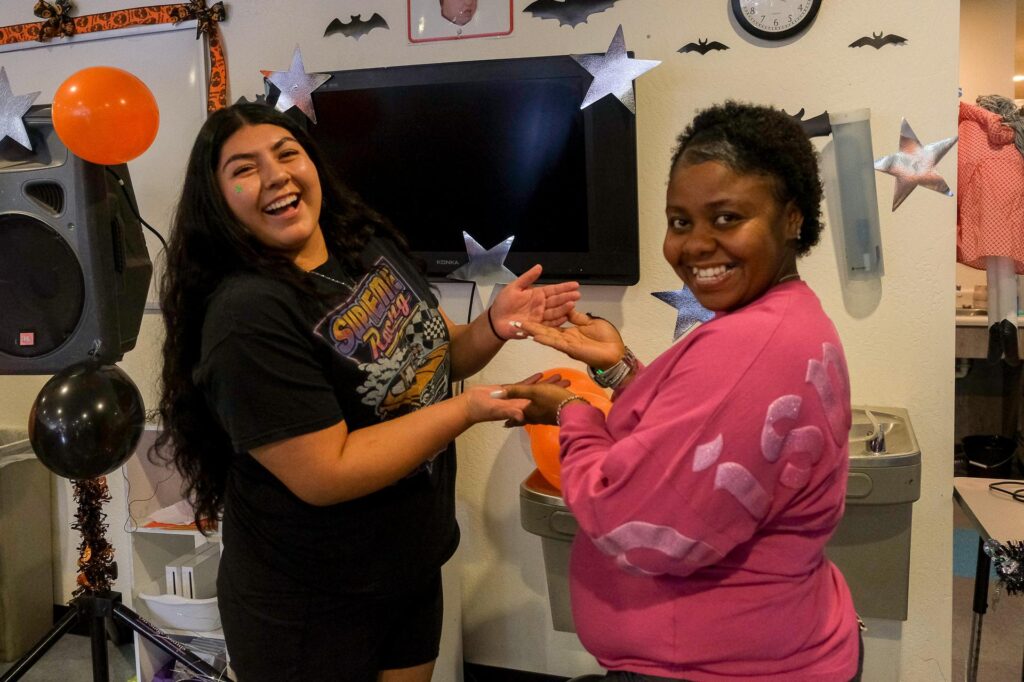 In addition to an awesome dance party, our Halloween celebration at Quality Connections included our quarterly STAR Awards. STAR stands for Silver Tree Achievement Recognition. It refers to the huge tree mural we have on one of our walls, the leaves made up of "high fives" – little notes of congratulations, encouragement, or just thanks, written on colored paper hand prints.
STAR Award recipients are honored for the progress they are making towards their goals – our members for the work they are doing to develop themselves and our employees for their commitment to supporting our members.
This season's STAR recipients were:
Evergreen Academy Preschool
Susan Decker
Rachel Strayer
Group Home Services
Berdine McGilvery
Lisa Dean
In-Home Services
Nancy Jimenez
QC Learning
Jeremy Cowart
Mariah Stanton

Employment Services
Andrew Ferrall
Jordan Goodwin
Save the Date - Giving Tuesday is November 28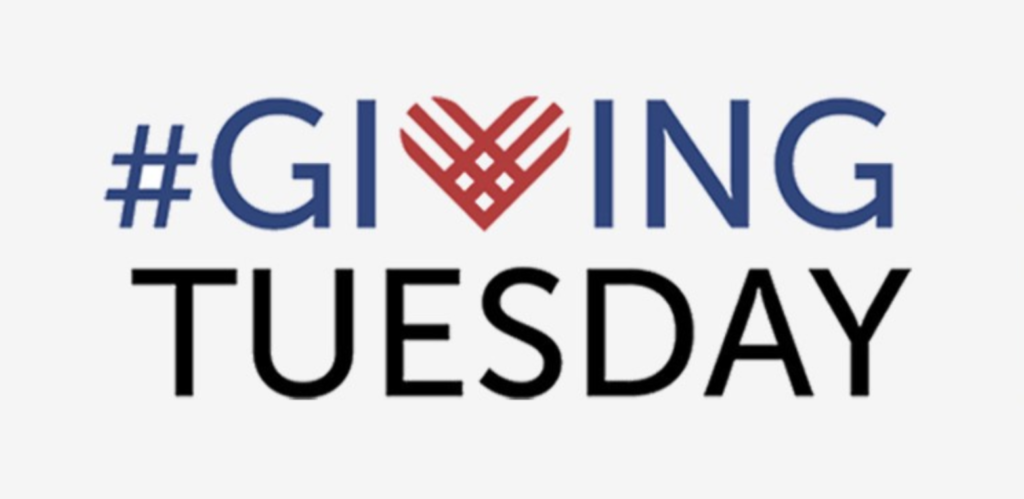 Help individuals with disabilities gain employment and independence by joining us with a charitable donation on #GivingTuesday, November 28. Mark your calendars and plan to be part of this international day of giving! Thank you in advance for your support.
Please share your mailing address with us to ensure that you never miss out on the impact your donations are creating. Doing so also makes it easier for us to send you annual reports, event invitations, and updates about the lives you're touching. 
Thank you for considering this option!
We need Quality Connections . . . like you!
You can help individuals with disabilities become independent and productive members of our community. There are many way to be a 'Quality Connection' and get involved and all of them are important:
Every purchase from QC Office equals employment and job training opportunities for a person with disabilities.
Enable a person with disabilities to become a productive member of our community.
You'll be doing good. Plus, you'll get a dollar-for-dollar credit on your AZ state taxes (up to $800!)